Ernie's Cadillac Custom Project(s)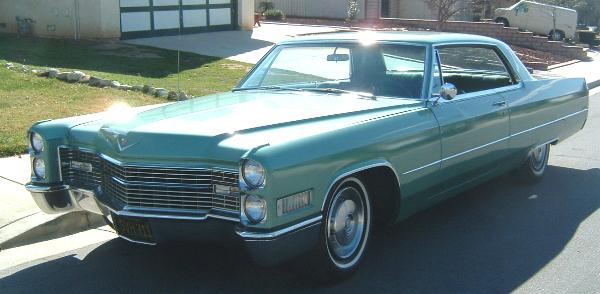 Here's what Ernie starts with. A nice looking Coupé DeVille.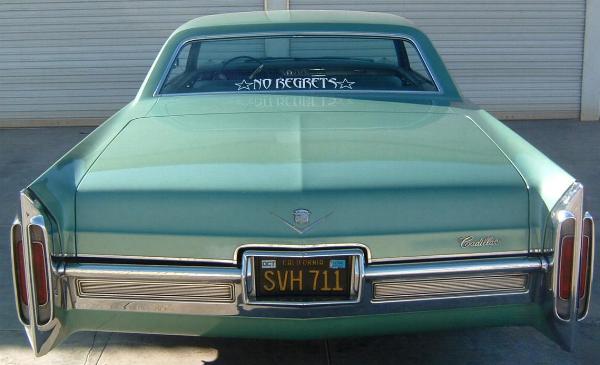 It's a very nice color. And Ernie are going to keep it in that color.
Ernie is a member of "No Regrets" - a Car Club in SoCal.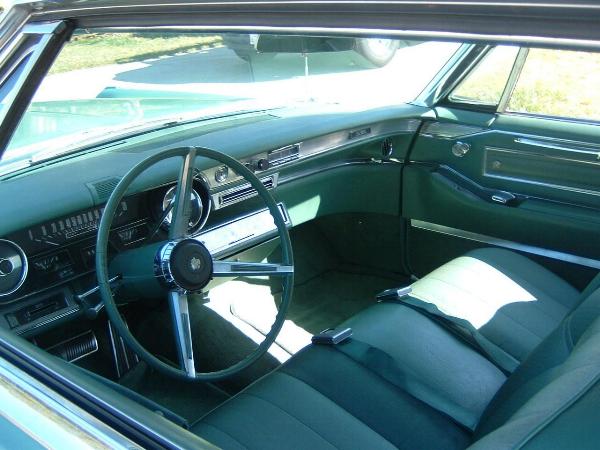 The interior is like new....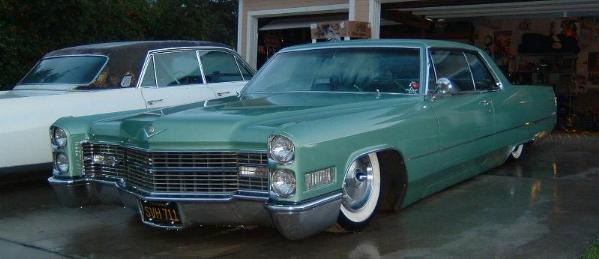 How LOW can You go ????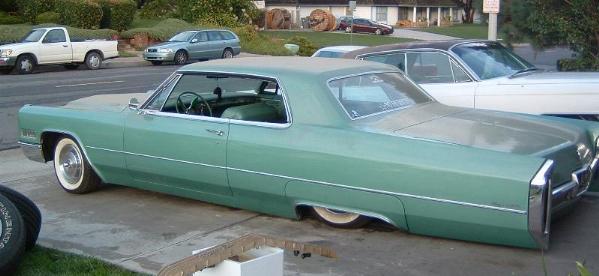 WOW !!! Looks SO cool....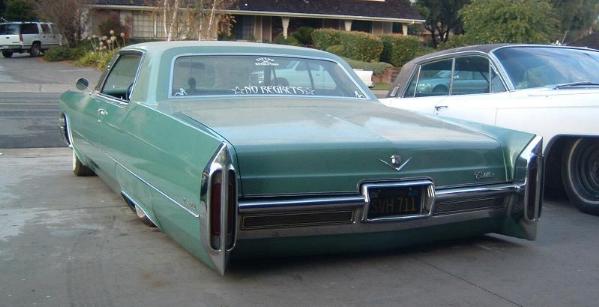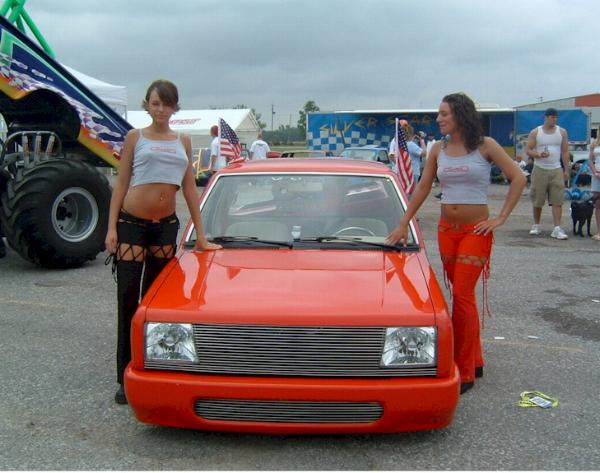 While Ernie is fixing the Cadillac, he can drive in his other car.
It's a Mitsubishi Lowrider with Air Bags mounted by Biokustumz.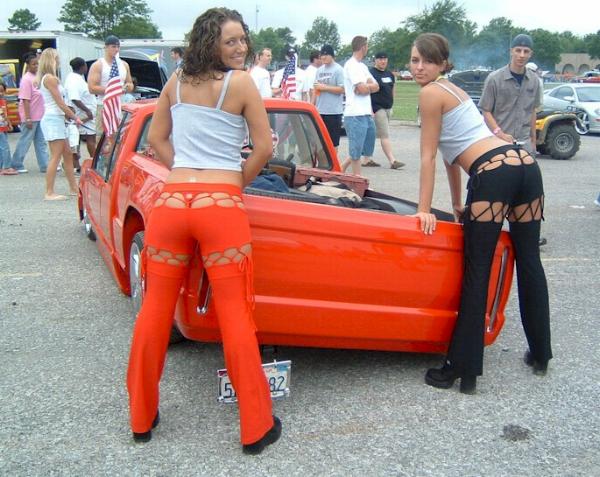 If girls like these are standard, when You are driving in a Japanese Truck, I'll trade my Cadillac in a heartbeat !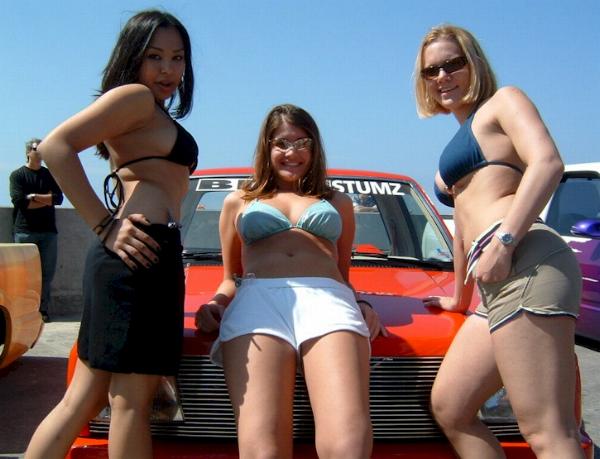 This just can't be right !!!!!!!
You gotta scrape those girls of that car, every time You'll take it for a spin.
Think I gonna buy me a Jap Truck !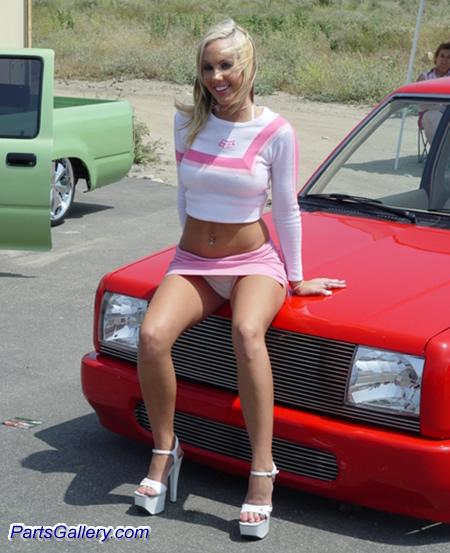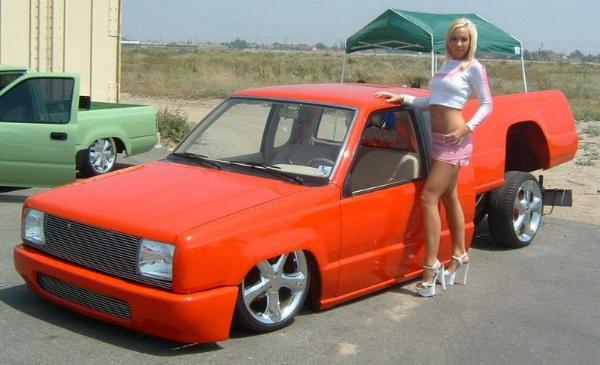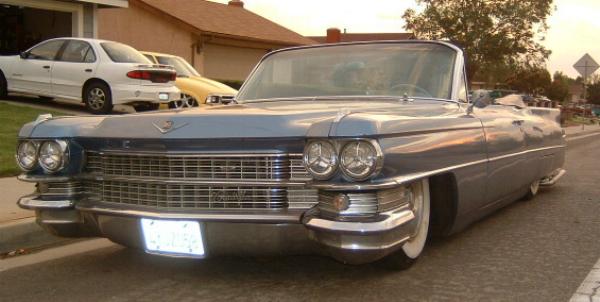 Ernies other toy. A 1963 Cadillac DeVille convertible.
Ofcause scrapin' at the asphalt.....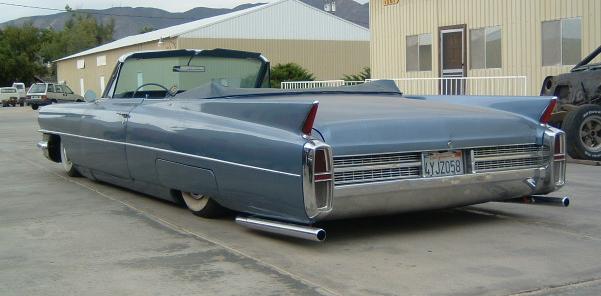 Those Bell-Flower pipes looks GREEAAT !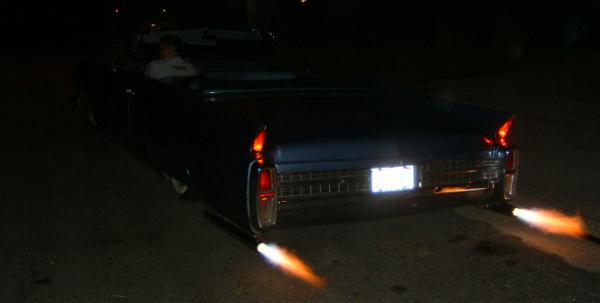 And even better with flames comming out of'em !!!!



Ernie is President of the car club "No Regrets".
You can see more of Ernies Truck at that site.
No Regrets !


---